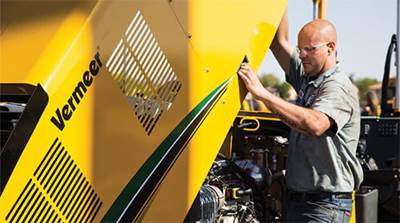 Services Available From Mettler Implement.
Once you've invested in the right equipment, you'll be well on your way to much easier days out on the field with more manageable workloads. However, it's important to note that your responsibility doesn't stop with the purchase of your machine. You'll need to be diligent about addressing agricultural equipment service to keep it in great shape for years to come. Fortunately, there are plenty of steps you can take to ensure your product continues performing at the highest level.
Here at Mettler Implement, our commitment to serving our customers doesn't stop with the sale of your equipment. We pride ourselves on helping you every step of the way, which includes assisting you with farm equipment service. Give us a call or stop by today to learn more about all we can do for you.
No matter what type of service you need, we're confident that our team of friendly and knowledgeable staff will be able to help you. Our factory-trained technicians have an impressive 60+ years of combined experience. Not to mention that our shop is fully equipped with all the latest tools needed to repair and service your equipment. Some of the services we offer include pre-season inspection, tire installation, accessory installation, oil and filter change, winterization, tune-up, and much more. Don't hesitate to contact our dealership to inquire about the additional agricultural equipment services we provide.
Don't forget that taking care of your machine is essential to keep it running and performing well. While there's a lot you can do on your own, there are certain services that might be out of your wheelhouse. That's where we come in. Mettler Implement is happy to lend you our expertise and provide the farm equipment services you need. For more information, visit our dealership today! We're located in Mitchell and Menno, SD. We also serve our friends in Parkston, Tyndall, Freeman, and Wessington Springs.
Ask our parts department to supply you with high quality OEM parts. Our parts department is fully computerized to speed up service for our customers. We stock approximately 30,000 line items to support your needs. For the largest inventory of parts in the state, please give Paul in Menno, or Dee in Mitchell, a call for all your parts and equipment repair needs.