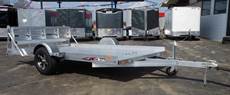 Triton Trailers
Discover the Difference of a Triton Today.
For over 40 years, Triton has led the industry in quality, durability, safety, and dependability as one of the oldest aluminum trailer manufacturers in North America. Triton Trailers provide high-quality products and is committed to continuously improving those products. Transport your ATV, cargo, boats, and more, with a secure Triton Trailer. Learn more about our Triton inventory below, or stop in today to take yours home!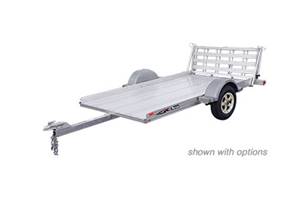 AUT-Series Trailers
Triton AUT models are aluminum-made with straight and bi-fold ramp options. Enjoy full-length channels for adjustable tie-down positions for your ATV or UTV. Our popular AUT models include the AUT1272 and AUT1482.
Tilt Utility Trailers
Triton Tilt Utility Trailers sport various tie-down capabilities, easy operation, soft and calibrated actuation, and more. Our popular Tilt models include the TILT1282 and the 1482.